Hotel in Crozon l'Hôtel de la Presqu'île
l'Hôtel de la Presqu'île
Charming 3* hotel, the Hôtel de la Presqu'île is an emblematic figure in the village of Crozon. Located within the walls of the old town hall, the hotel has kept the charm of old stones, combined with a contemporary Breton decoration.

Our hotel has 13 rooms including a disabled person's room on the ground floor. These are all equipped with a private bath or shower room, a Flat Screen Tv (international channel such as BBC), a courtesy tray and all the confort for a 3* hôtel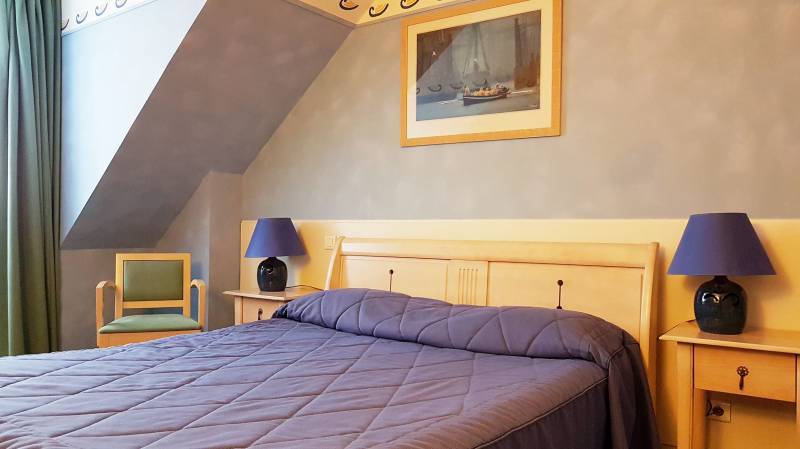 In the Heart of Crozon
L'Hôtel de la Presqu'île stand in the center of Crozon, close to all the shops, the road station and the information center.

It also is the departure for lovers nature to walk around the Presqu'île.

Close from the Sea, Morgat or Camaret nearby, the hotel will know how to charm ,you by its history and by the calm and serinity reigning throught the seasons.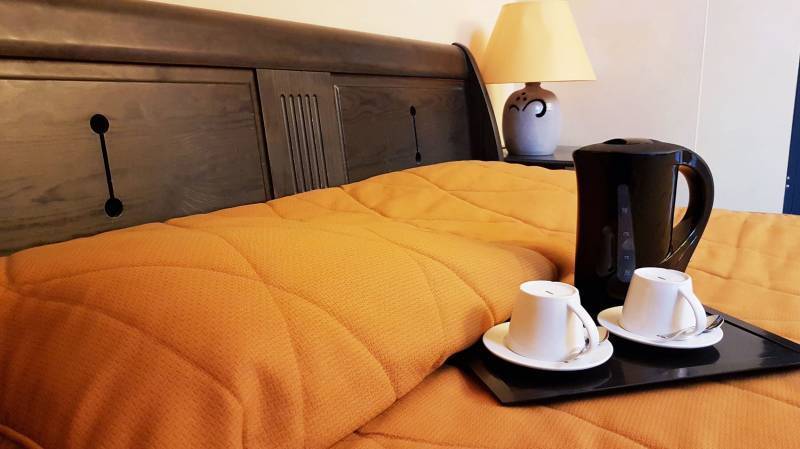 Rooms inspired by the Presqu'île
So, will you sleep to « Kastell Din » or to « Ar Guern » ?

Each room takes its inspiration into the regional cultural patrimony, and has its name translated in Breton.

You just have to come to discover why we have given to our rooms the names of one of the magical places in the Presqu'île of Crozon